Functional, stylish and warm area rugs
Using an area rug is a great way to transform the look of your room in under five minutes. They also come in handy when protecting your new hardwood floors from scratches and scuff marks. At Basin Appliance, we offer area rugs in various colours, shapes, designs and sizes to suit your design and functional needs.
Browse our stunning collection of area rugs for more.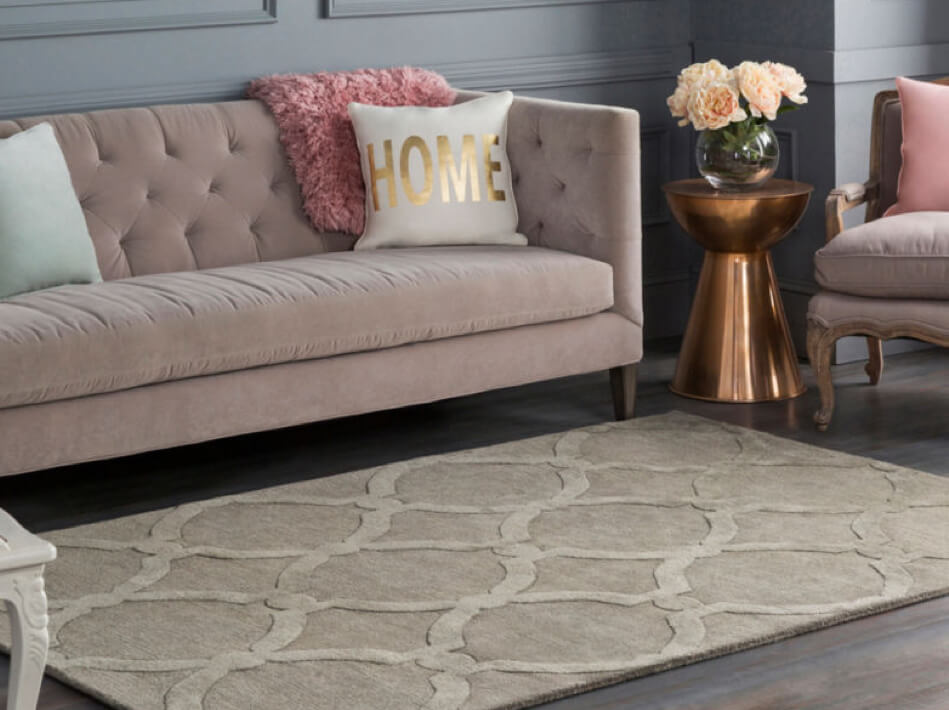 An area rug can be what you want it to be
Area rugs are a fun, versatile way to add a pop of color or design to any room. They can function as floor art, serve as a focal point or add a warm inviting feel to your dining room or entrance way. The possibilities are endless and because they come in many shapes and sizes, they will work in almost any setting. At Basin Appliance, you are guaranteed to find the perfect rug with your name on it!
Browse our stylish area rugs online for more ideas on how to transform your space.
Area rugs can be rolled up, stored, and can even move homes with you. If you are renting a home, an area rug is a great way to personalize the space without investing lots of money or making permanent changes to the space.
Area rugs can be subtle or bold, soft and delicate or thick and plush. Rugs come in a myriad of materials such as wool, silk, cotton, natural fibers and many synthetic options. There as so many factors to play around with and have fun with - the style, texture, size, placement, color, pattern and more.
Area rugs come in a range of prices – from high-end to budget-friendly. It's very possible to find the perfect area rug for your space that won't break the bank!
Cleaning an area rug can be as simple as washing and drying, although some types require more specialized cleaning methods. In general, it is significantly less expensive to clean an area rug than a broadloom carpet.
There is none! What could be easier? Just place it on the floor, unroll and you're done!
If you are not ready to commit to a permanent look or simply prefer to have the option to frequently swap in different styles when your mood or taste changes, then an area rug is the way to go.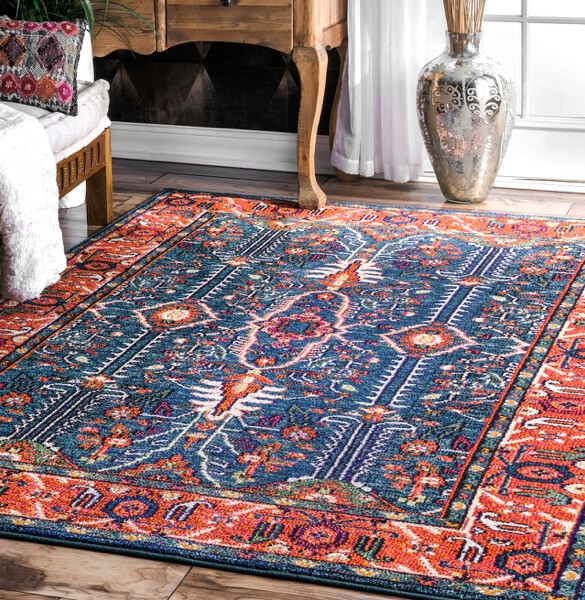 Features & Benefits of Area Rugs
While area rugs may be a simple yet effective way to brighten up the room, they also have a lot of built in benefits and features. Area rugs come in various materials to suit your functional needs, whether it be a luxurious oriental rug or practical polypropylene rug. Area rugs are also a great way to dress up and protect your new hardwood floors or hide minor imperfections on older floors.
Since area rugs in various materials, they are also priced from affordable to high end, making this a great choice for anyone who wants to splurge or save. Adding a simple area rug will warm up a chilly tiled room without much effort. The added bonus is that area rugs are not permanent and can be changed or moved in a matter of minutes.