About Luxury Vinyl Tile & Plank Flooring
Luxury Vinyl Plank (LVP) and Luxury Vinyl Tile (LVT) are two variations of vinyl that mimic real hardwood and natural stone or porcelain, respectively. Much like wood, LVP is fashioned into planks, with styles ranging from hand-scraped wood to embossed surfaces. LVT, on the other hand, comes in a tile shape and can even be installed using real grout. You'll also find vinyl in sheet form. Sheet vinyl is installed in a single sheet glued directly to your subfloor, offering a cushioned underfoot feel.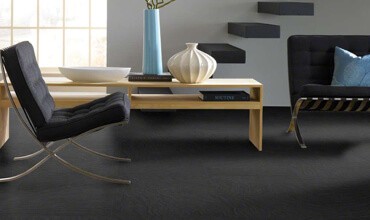 Luxury Vinyl Tile
Designed to mimic the look of natural stone or ceramic tile, with hyper-realistic colors and textures that make these tiles look and feel just like the real thing! Some of the designs that we carry from Shaw Floors are even made to be installed using real grout for another layer of authenticity.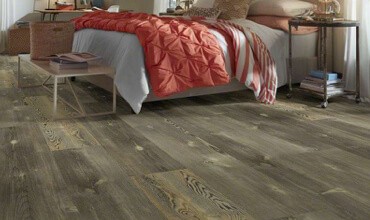 Luxury Vinyl Plank
Serves the same function as LVT – but in the look of natural hardwood planks, instead. You'll find these in just as wide of a variety of styles, including hand-scraped wood. LVP can be installed more easily than real hardwood, in uniform lines, staggered patterns, or even diagonal layouts for a fully customizable look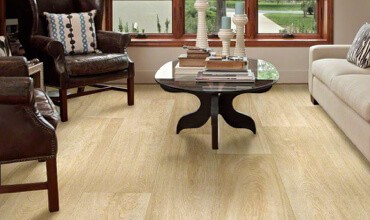 Sheet Vinyl
A cushioned sheet of vinyl adhered directly to your subflooring in one piece. You'll find Shaw Floors sheet vinyl designs at Basin Appliance Center Flooring that are as beautiful as our LVT and LVP styles, at an even more affordable cost. One thing to consider – the level of realism of LVT and LVP can't be matched by sheet vinyl.
The Benefits of Luxury Vinyl Flooring
There are so many features and benefits when it comes to vinyl floors. Because they are waterproof, they can be installed in kitchens and bathrooms. Unlike tile and wood, vinyl floors offer more underfoot comfort and are able to better retain heat during the colder months. This helps you save on energy, reducing your heating costs.
Vinyl floors are extremely durable and much more affordable than alternative types of flooring. Their versatility makes it easy to match any decor, and they can be installed in various patterns to create fun designs. Vinyl floors are also the perfect fit for any busy household with pets because of how easy they are to clean and maintain.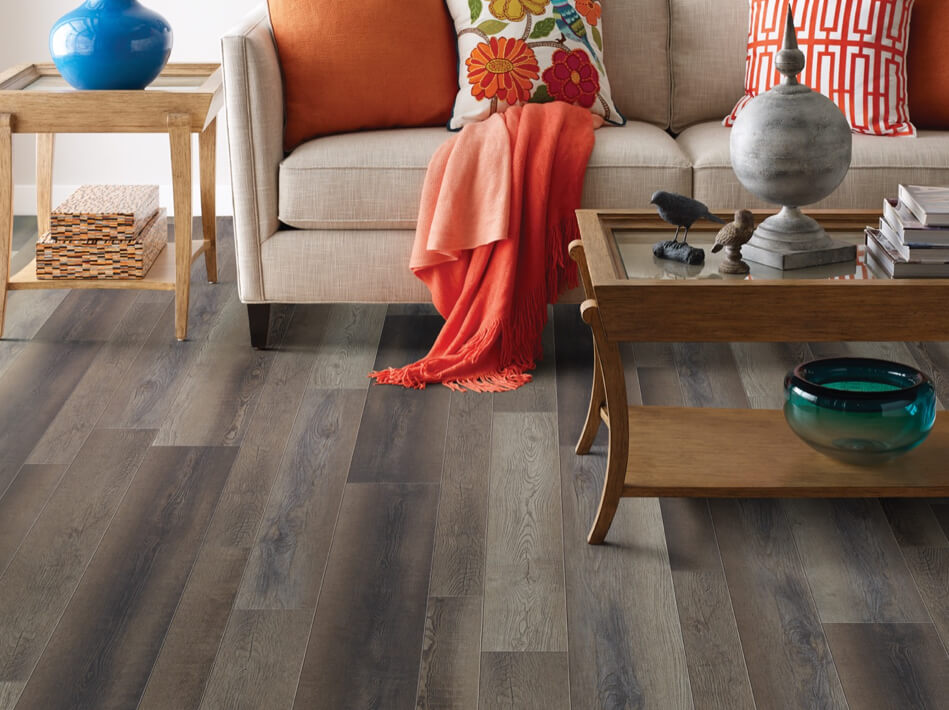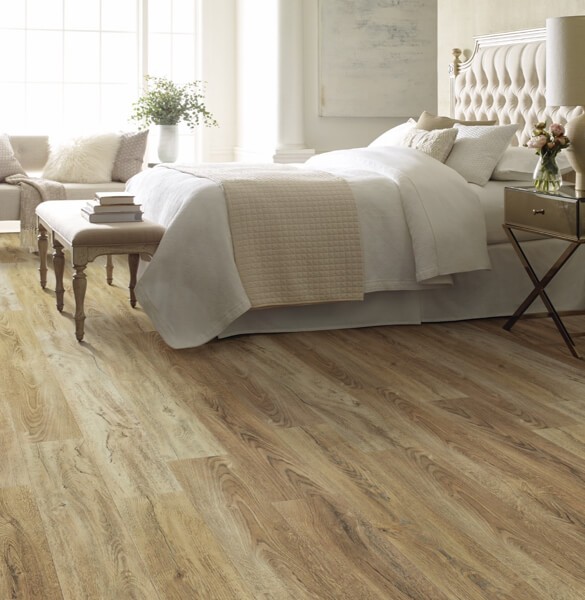 Your options for luxury vinyl flooring
Looking for underfoot comfort but with the look of tile or wood? Vinyl is the perfect option for you. We offer LVT and LVP in a wide variety of colors and styles to suit your every design need. Browse our collection of Vinyl from Shaw, Duramax, and more.
FAQs About Vinyl Flooring
Still looking for more info about vinyl flooring? Here are some of the vinyl questions
we get asked most often by our customers here at Basin Appliance.
Want to learn more about luxury vinyl tile flooring?
Give us a call or visit our showroom today!